A collection of Mucha's work is due to go on display in Tokyo next month. Opening in July, the exhibition, hosted by Tokyo's Bunkmura Museum, focuses on Alphonse Mucha's unmistakable linear style, seen in much of his Art Nouveau work. The exhibit looks at how this distinct style has influenced generations of manga artists in Japan.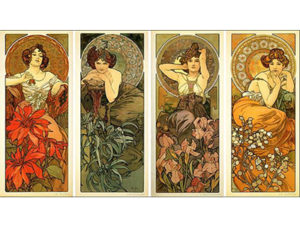 Timeless Mucha
"Timeless Mucha – Mucha to Manga, The Magic of Line" is about to show about 250 of Mucha's graphic works. You will be able to see the artefacts from Mucha's art collection and Japanese prints as well.
Get your own Gallery of Mucha's art.